Domestic wooden floor services in Glasgow
THE FLOOR SANDING SPECIALISTS
Tired of your old wooden floors? Want to rejuvenate the look of your home and add value to your property? At T & G Wooden Floors we have over 25 years' experience providing wood flooring to homes throughout Glasgow, so you can rely on us to make your home look like new! From Hardwood floor installation to sanding and floor staining, we'll offer you a professional service, anywhere in Glasgow and the surrounding area
Solid wood floors look gorgeous anywhere and bring warmth to your living space. Our domestic flooring service will transform your home and raise the value of your property.
With our commercial wooden floors available throughout Glasgow, we can bring a classic, warm look to your property. T & G Wooden Floors have the specialists you need, whether you want us to supply and install new floors or to sand your existing floors to a high standard of craftsmanship. All at competitive pricing
Trento Girasoli proprietor of T & G Wooden Floors, Our trading address is 14 Lonsdale Avenue, Glasgow, United Kingdom, G46 6HG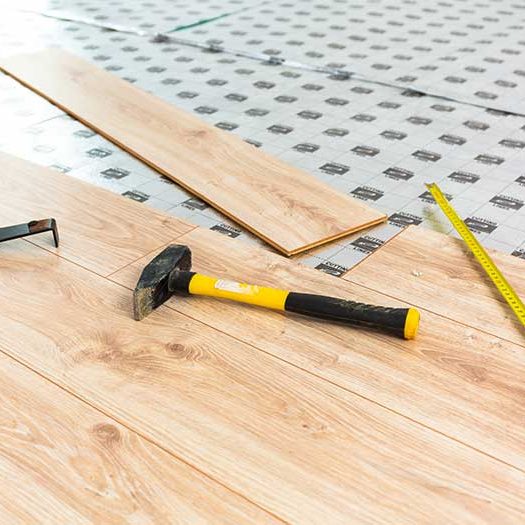 We always endeavour to provide the best service for our customers. However, on rare occasions, we recognise there may be times where our customers may not be completely satisfied.
To ensure we are able to put things right as soon as we can, please read our complaints procedure below and we will respond promptly to ensure complete satisfaction.
In the unlikely event there is anything you are not completely satisfied with, please contact us as soon as you can in order that we can rectify any problems. Either call, write or email us. 
We aim to respond within 7 days of receiving your complaint and where possible, will provide you with a date to remedy any issues raised.
Where we cannot resolve any complaints using our own complaints procedure, as a Which? Trusted trader we use  Dispute Resolution Ombudsman  for dispute resolution. In the unlikely event of a complaint arising and you wish to refer the complaint to them please contact Which? Trusted Traders in the first instance on 0117 456 6031. 
For professional domestic wooden floor services in Glasgow
Call now for more information